It's no secret that music is a huge inspiration to me.  It can take your film to another level, bringing authenticity to your project.  One great way to help establish "a voice" for your project is the sound design and music.  Here is a list of platforms that you can license music from.
Musicbed
Musicbed is the first to come to my mind when finding tracks to license. They were the first resource to bring curated content to the filmmaker and since then, they've steadily grown and improved their catalog. The Musicbed App is also a great resource to listen to music on the go that you can license as well.
Art-List.io
Art-List.io, a new startup out of Israel, I personally haven't licensed any music from them yet, but am looking forward to jumping on board with a price of $200 to license their entire library for one year.
Considering the annual investment works out to just under $17 a month which makes Art-List ideal for independent filmmakers on a budget.
Premium Beat
PremiumBeat.com is a curated royalty free music website that provides exclusive, high-quality tracks and sound effects for use in new and traditional media projects, including videos, films, apps, games, and television programming.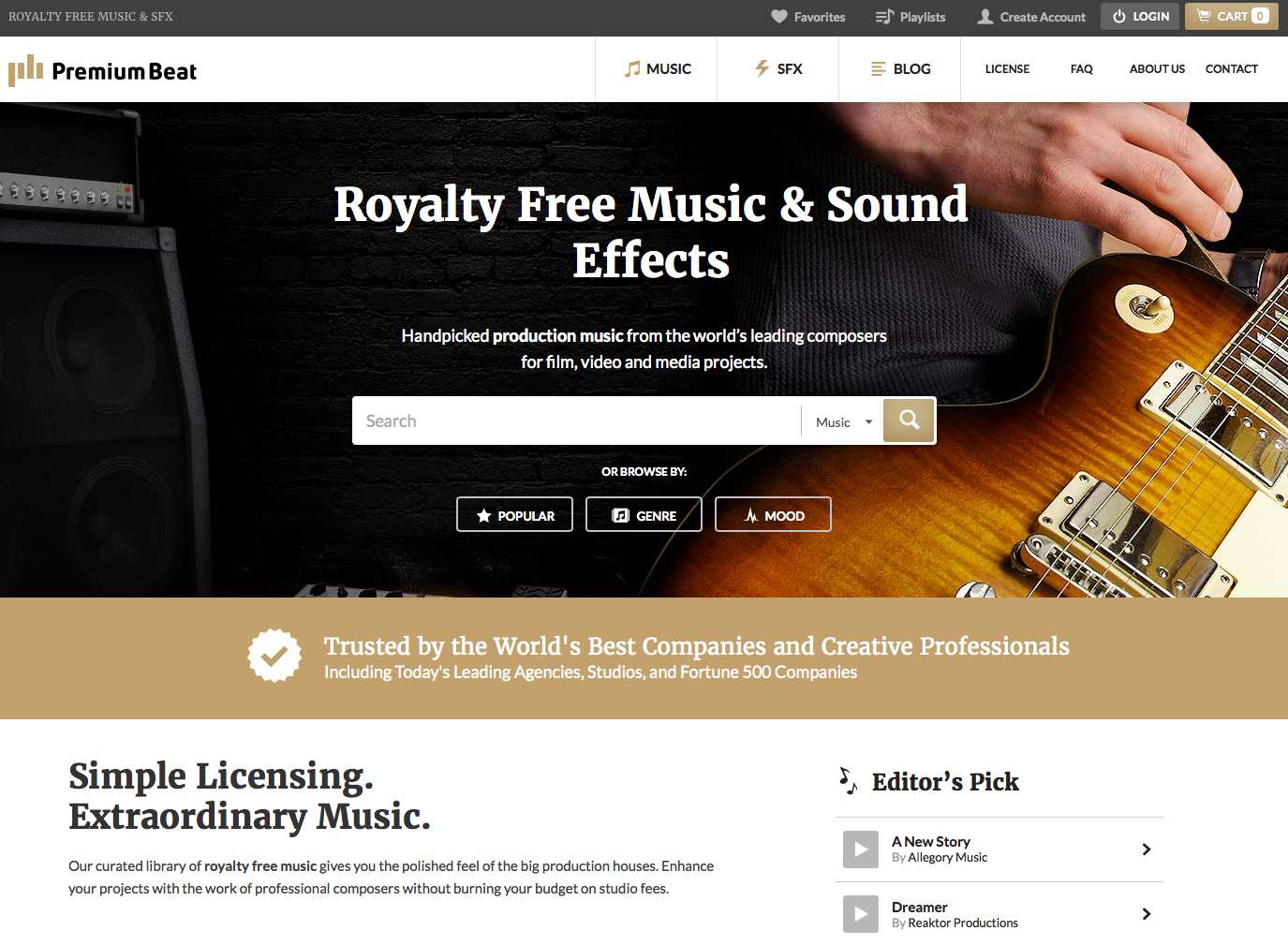 Marmoset
Marmoset crafts original music from a core group of indie artists/composers. They believe that when artists create music with their hands and hearts, it resonates with others and within stories crafted with the same care.
Music Vine
Music Vine is a new music licensing platform for filmmakers that offers some quality tracks at an affordable price-point. With an expanding database of songs, they're joining the race to add better music to your films.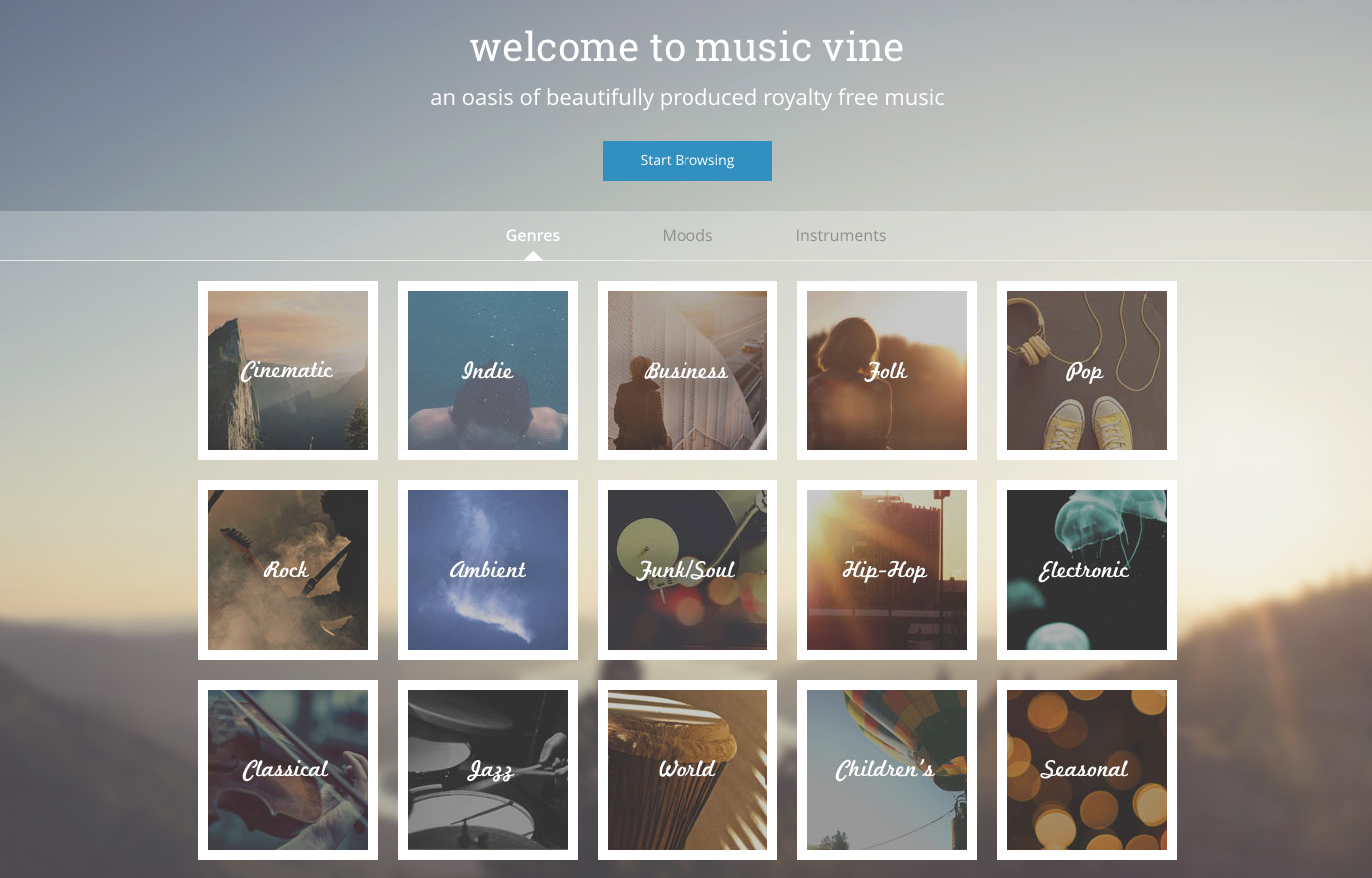 That said, at between $28-$55 per track for online usage, it does seem to be a fairly competitive music licensing platform and is well worth checking out.
909 Music
909 Music has a ton a free royalty music you can download for your projects. Arnav Srivastav is a great composer and the founder of 909 Music.  He has a compiled a catalog of music for every genre and mood. You can use the music below for free licensed under the Creative Commons License in unlimited media projects on unlimited platforms as long as you credit the wesbite with a link. There is also premium content you can purchase from the website as well.  The 909 Music Blog is also a great resource for social media and film-making strategies.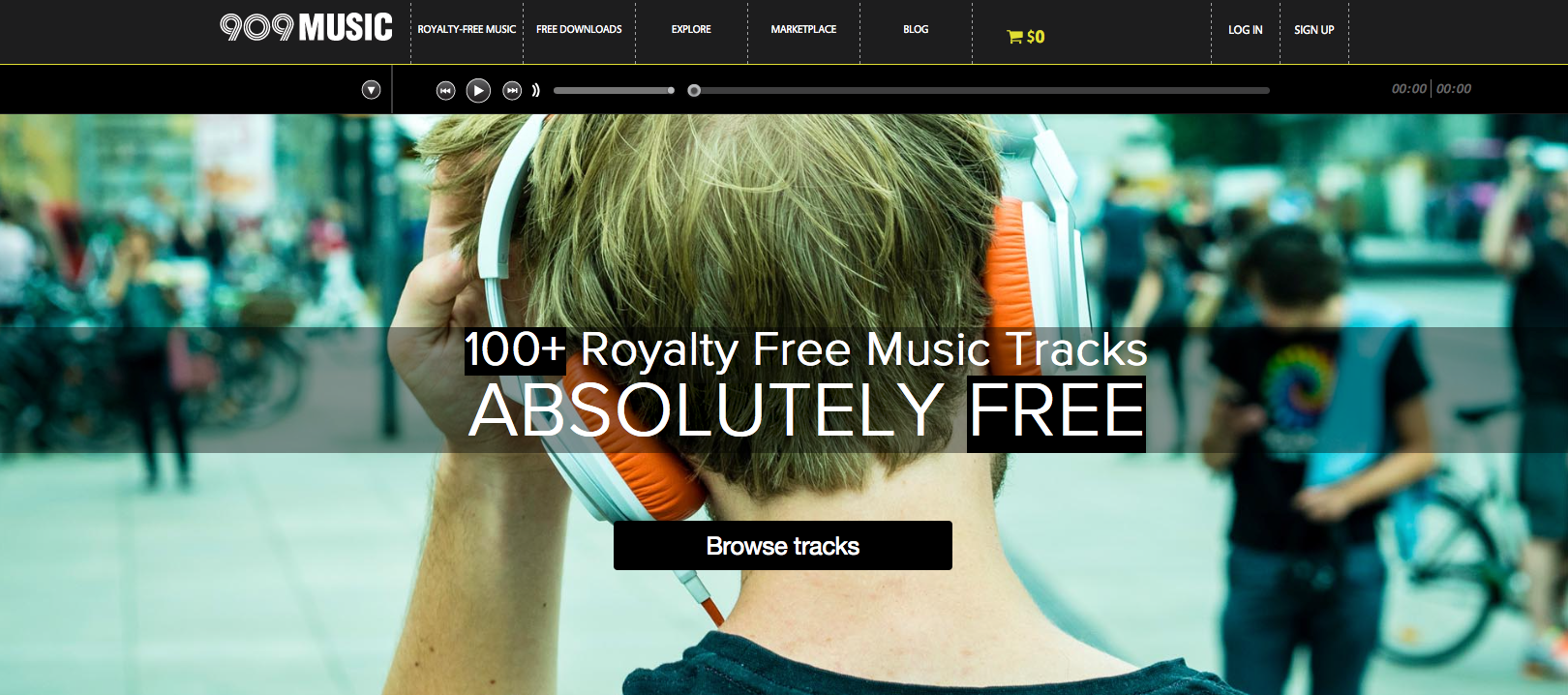 Electric Life
If you are specifically looking for beat music, Electric Life is a great place to start. All the music is from real established artists, and is pre cleared, downloadable from the catalog in AIFF format. You can send a request, and they usually turn around a playlist based on your needs within a couple hours. Also, Electric Life gives their artists 100% of the company profits, and believe in supporting music first.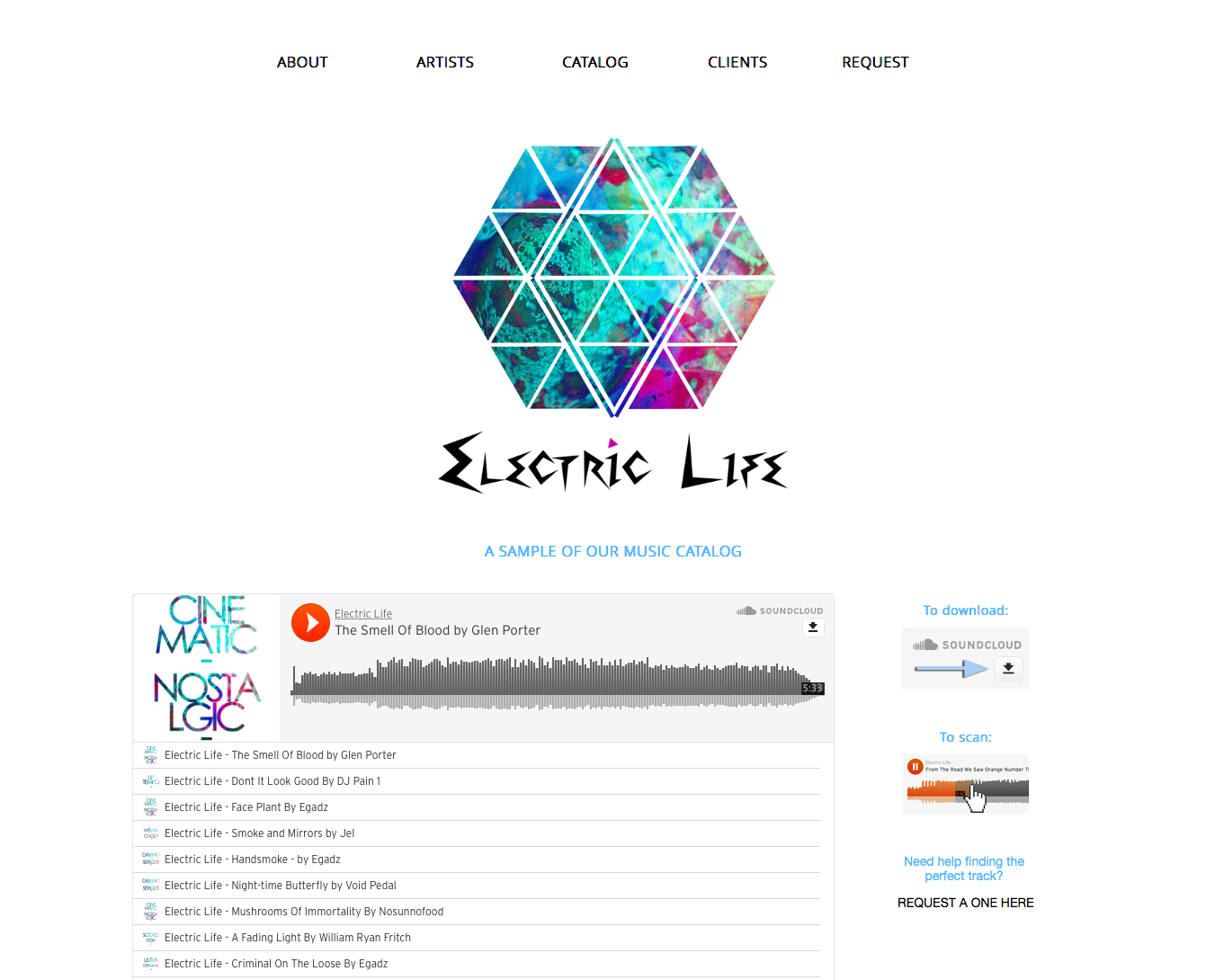 Filmstro
Filmstro is a new app that puts you in the seat of the composer, to save time and get you quality music at affordable licensing rates.
Right now Filmstro Pro is a standalone app that lets you import your finished film. You then need to apply one of numerous tracks, sorted by moods/genre. With the three sliders on the left hand side you can control momentum, depth and power of the song. While you play your film you can basically control these sliders in real-time and the music will change accordingly. You can later go back and change the timing and intensity manually.
Filmstro Pro offers more sounds and music and comes with a $19.99 monthly membership. This includes using any music from the app for your personal promotional videos. On commercial projects they have different licensing options ranging from $99 for corporate projects (per track) up to several thousand $ when you use the app to score a whole feature film.
Audionjungle.net
Audiojungle is a great place to find inexpensive music.  There are thousands of songs on this platform.  With so many options it usually takes a ton of time to find the song that works best for your project. Something to note is that they have monthly freebie's as well that you can download.