Podcast: Play in new window | Download | Embed
Subscribe: Android | Email | Stitcher | TuneIn | RSS
In this episode, we talk about:
What is IR Pollution?
Ruin and Rose – Promo Video
Featured Director of Photography: Ben Sturgulewski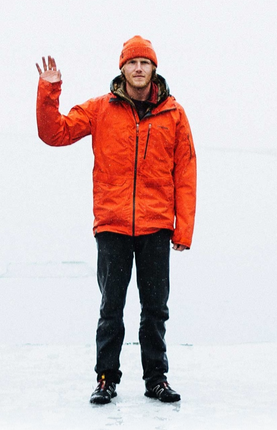 Check out the video below:
What is IR Pollution:
 Put simply, Infrared Pollution happens when you put on heavy neutral density filter,  and your footage turns redish, looks brownish, and your pride as a cinematographer is crushed.  In the beginning that happened to me a lot, and I was wondering what I was doing wrong.  So here is the explanation. A camera image sensor records light. Not only the visible light, like the colors we see around us, but also a tiny bit of the infrared spectrum that we don't see. The infrared light mixes with the other colors in your image and the end result is IR Pollution. Your blacks turn red and color correction can't save you this time.

Thank you for listening: Please let me know what you learned or thought of the show today. Subscribe to the podcast.  Be sure to join the Capturing Light Community on Facebook and say hello. I would love to hear from you. https://www.facebook.com/groups/capturinglightcommunity