Podcast: Play in new window | Download | Embed
Subscribe: Android | Email | Stitcher | TuneIn | RSS
In this episode, we talk about:
The open letter Clarke Scott reads.
Monday Motivation from: Clarke Scott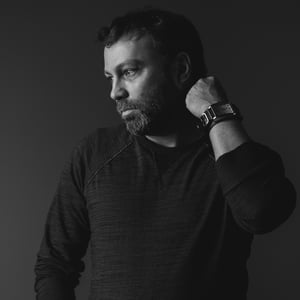 https://www.instagram.com/clarkescott/
https://twitter.com/Clarke_Scott
Dear Emily,
After all that's happened I wanted to write to you. Not simply to explain myself or even explain away what happened. But rather to go beyond the what and into why it happened. I know you can't read this right now but I wanted to write it all the same. Before everything changes. Before we all move on. Before some things are forgotten, and others are left unsaid. I hope in time, you will read it, and understand.
Sometimes it happens—we get lost. Lost in thought. Lost in time. Lost in life. And yet these times—times when everything seems upside down—can be the best of times because they can give us new views on old truths and provide us with a fresh perspective.
This much is true: We all want happiness and don't want suffering, and it's obvious on reflection that what we all seek is not the kind of happiness born of sheer hedonism but, real happiness that is both genuine and deep.
And while it has been said countless time through history that we are restless in seeking the good life. A life that goes well. A life with meaning. A life where we are loved and we have the chance to love. A love that goes beyond the ordinary. Yet for most people this kind of love only comes through change. A change of views and old habits that bind us into seeing ourselves, others, and the world around us in a certain kind of way.
But this kind of change never comes easy. This kind of love is hard won. Indeed this kind of life, is hard won.
And yet if we are the author and the protagonist of our own life's story, and the arc of this change is embedded in the challenges we face, then it is to ourselves we must turn, not others.
We must write into the story of our own life, challenges that only we can face. Challenges that allow life to shape us. Mould us. Challenges that forge new perspectives; and give us the chance to see beyond our limited perspective.
I want this kind of life for you. A full life. A life of meaning. A Life of love and adventure. Where you can love and be loved. But this is not for me to choose. Only you can do this.
So by the time you read this, whether you are in the first or the last chapter of your own story, do not be afraid to live the life you want—remember it's your life and no one else.
The road is open. Go. Explore. See the world. See yourself. Find yourself getting lost. Find yourself by getting lost.
For at the end of the day, it's by losing our way that we transform; and only through this transformation will our lives become an expression of what we seek.
Thank you for listening: Please let me know what you thought of the show today. Subscribe to the podcast.  For more inspiration, check out my inspiration page on my site: www.gaddisvisuals.com/inspiration. Be sure to join the Capturing Light Community on Facebook and say hello. I would love to hear from you. https://www.facebook.com/groups/capturinglightcommunity/